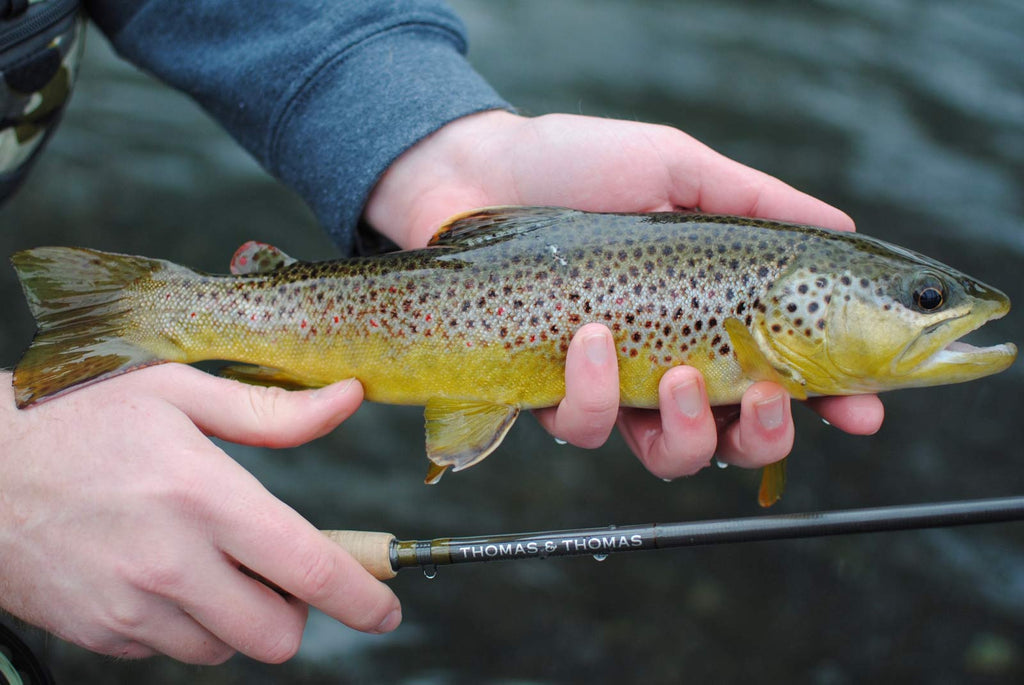 Light Euro-Nymphing - Part 2: The Rod
Euro-Nymphing: Fish lighter to improve your nymph game
Part 2: The Rod.
This is a series of articles to help you fish lighter for improved euro-nymphing success.

It is true that you can fish & euro-nymph with whatever rod you want, and this topic has been covered 1,000s of times in the past few years, however, the most effective way to euro-nymph is to use a rod that is built for it.
I'd recommend a 2-4w (whatever you're comfortable with) in the 10-11' range that is fast-action enough to be accurate, but soft enough to protect light tippets. 
The rods I fish and recommend, mostly on their ability to be adaptive to fishing small, light flies but still have pinpoint accuracy:
This is my general all-purpose nymph rod. In my opinion, the best rod in the game. Strong, fast, and supple.

An 11' rod will offer a lot more fish controlling power for big water. The Shadow X handles big fish in big currents better than any rod I've fished.... but also protects light tippet in the same scenarios. And it's lighter than any other 11' rod I've fished. For mid-range rods, this is tough to beat.

10'6" 2w Cortland Nymph

The new Cortland Nymph rods are probably the best rods for the price you can buy today. If you're looking for something on a budget, this is the ticket. I use my 2w on smaller streams when I'm fishing extremely light flies. It handles fish like a 4w, with the touch of a 2w. 
There are many other brands and rods out there, and i'll mention some favorites from my teammates and fellow anglers:
Sage ESN - similar action to the Thomas & Thomas
Orvis H3 (10'6" 3w)
Cortland MKII
Orvis Recon
Syndicate P2
There may be a lot of questions that arise from being in the rod-purchasing process, and the best thing to do is cast your leader on one from a fly shop, or try a friends. If you have questions about my choices, please post them in the comments below.
Next, we'll talk about Leaders.
- Nick Meloy
---
1 comment